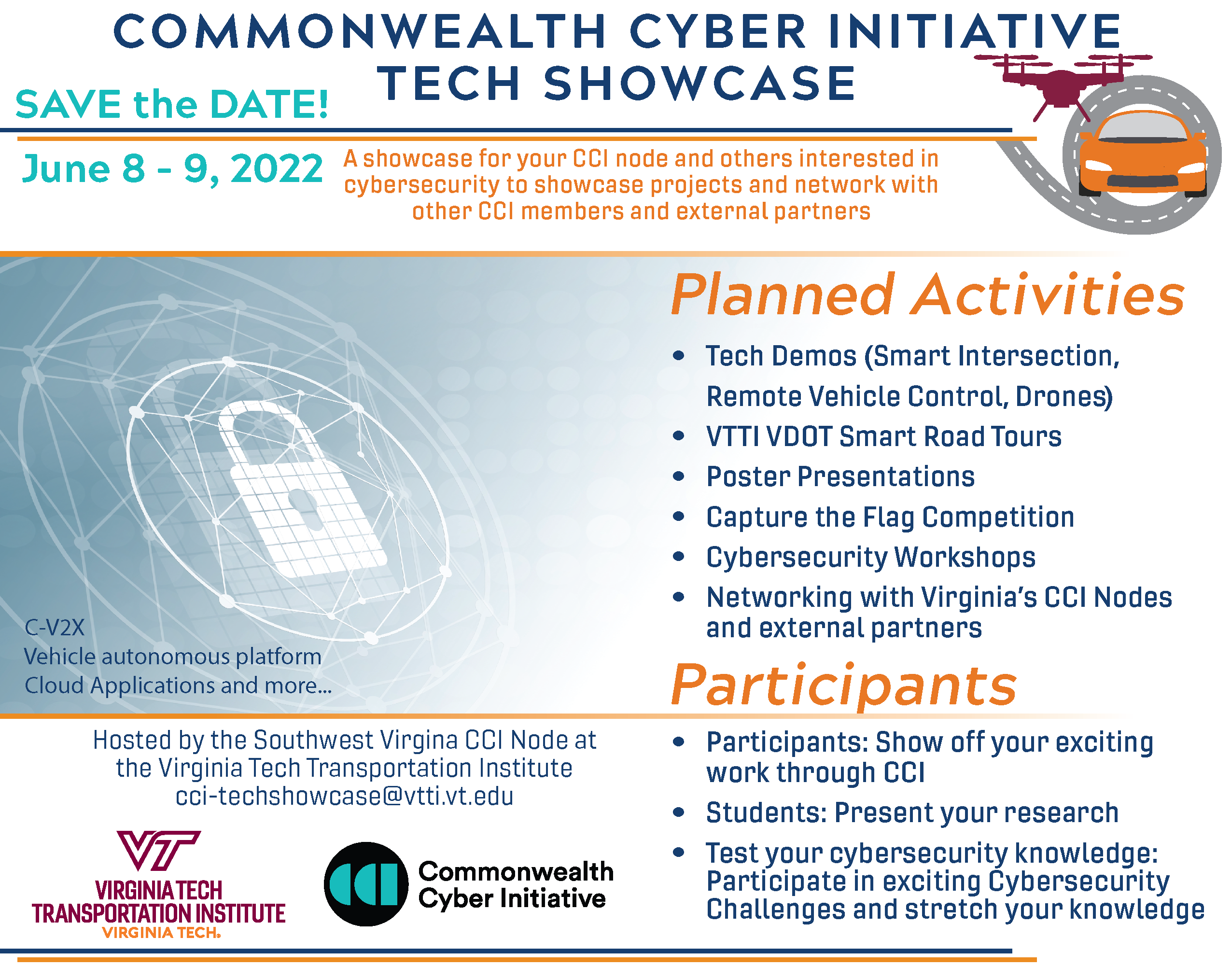 Technology Showcase
VTTI is working on a Technology showcase along with the Commonwealth Cyber Initiative (CCI). This showcase will provide an opportunity to show the exciting work your CCI node has been working on!
We will be sharing our work on the following topics, including tech demos
C-V2X for secure vehicle communications
Autonomous Vehicles and Remote Vehicle Control
Cloud Applications
If you want an opportunity to demo your own CCI-funded research and an opportunity to network with other CCI nodes and researchers, fill out the form below!